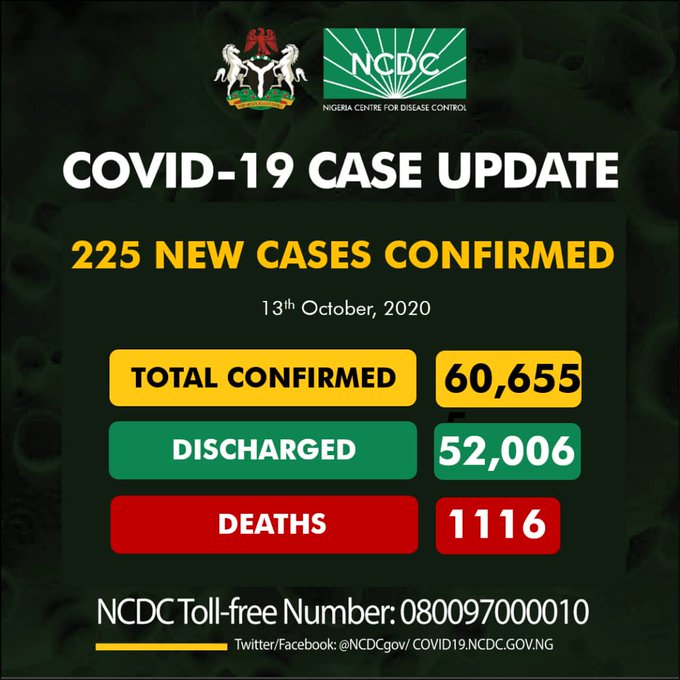 Highlights on COVID -19 show that on 13th of October 2020, 225 new confirmed cases of Coronavirus were recorded in Nigeria.
One death was also recorded.
Till date, 60,655 cases of COVID-19 have been confirmed in the country.
Of this figure, 52,006 cases have been discharged, while 1,116 deaths have also been recorded in 36 states and the Federal Capital Territory.
The 225 new cases were reported from 11 states-
Lagos (165), FCT (17),
Rivers (13), Ogun (12),
Niger (8), Delta (4),
Ondo (2), Anambra (1),
Edo (1), Ekiti (1),
and Kaduna (1)
0
0